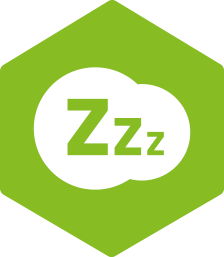 DENTAL TREATMENT UNDER GENERAL ANAESTHESIA
Dental treatment under general anaesthesia is a good option for patients who are afraid of going to the dentist. If treatment has not been successful in the past with other types of sedatives, treatment under anaesthesia can be used to ensure the patient's dentophobia does not become even worse. It is also a valid option to consider when several procedures need be completed at the same time in order to fix the patient's teeth in one visit.
However, after succeeding in treating the patient in one visit, we always try to do follow-ups and other procedures without anaesthesia or oral premedication.
Who benefits from dental treatment under general anaesthesia?
This treatment is suitable for people with dentophobia (adults and children), seniors, people with special needs and anyone requiring extensive dental treatment.
How is the treatment done?
Planning the treatment starts at the dentist's office. Prior to anaesthesia treatment, the dentist examines the patient's teeth and takes X-rays. The dentist then plans the treatment based on the results. The patient receives a treatment plan and a cost estimate.
Dental treatment under general anaesthesia is always a team effort. The team includes experienced anaesthesiologists, specialist dentists and dental assistants.You are provided instructions on how to prepare before coming in for treatment.
After the treatment, you can rest under the supervision of a nurse. The anaesthesiologist will check your condition before you are discharged. Please note that you will need someone to escort you home safely.
ASK YOUR LOCAL CLINIC FOR MORE DETAILS ABOUT DENTAL TREATMENT UNDER GENERAL ANAESTHESIA.