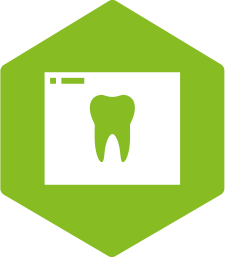 TOP DENTAL AND ORAL CARE SPECIALISTS AT YOUR SERVICE
We at Hohde have united a full range of specialists under one roof. We train and educate ourselves constantly and keep a close eye on the latest innovations. We also organise training sessions and lectures throughout Finland. This helps us ensure that our customers always receive the best comprehensive care possible.
Extensive treatments are always carried out by a team of specialists. Our seasoned experts are happy to help in all matters related to oral and dental health. We treat patients referred to us by other clinics and work in close cooperation with dental equipment manufacturers.
WHAT DO THE DENTAL SPECIALISTS DO?
ORAL AND MAXILLOFACIAL SURGEON
Diagnoses and treats diseases, injuries and defects in the mouth and the jaw and face region. Performs root tip resections, bone grafting surgeries and demanding tooth extractions and embeds tooth implants.
PROSTHODONTIST, SPECIALIST IN ORAL PHYSIOLOGY AND OCCLUSION
Treats patients suffering from temporomandibular disorders with prostheses and various ceramic fillings and provides aesthetic dentistry services. Performs procedures related to dental implants and aesthetic restoration and treats problems in masticatory muscles or the temporomandibular joint.
PERIODONTIST
Diagnoses, treats and prevents gum-related diseases in the supporting tissues of teeth or implants.Diagnoses and treats patients with periodontitis. Treats severe oral inflammations.
ORTHODONTIST
Diagnoses and treats misaligned or malpositioned teeth or jaws as well as patients with a developmental disorder. Corrects malocclusions with dental appliances or retainers and makes dental appliances for patients with sleep apnoea.
ENDODONTIST
Performs demanding cavity and root canal treatments and prevents problems caused by caries or dental erosion. Is involved in extensive dental therapies, sometimes with a prosthodontist.
ORAL AND MAXILLOFACIAL RADIOLOGIST
Studies and interprets radiographic images of the teeth and jaws.